Newel Antiques
306 East 61st Street - 3rd Floor
New York City, NY 10065
United States
212.758.1970
Showrooms
32-00 Skillman Ave.
Long Island City, NY 11101
United States
Member of the following market(s):
New York City

          For four generations, Newel has inspired international collectors and designers with one of the most extensive decorative and fine arts galleries in the world.
A family business since 1939, our roots are firmly planted in New York, where we spent our earliest days furnishing some of Broadway's most fabled productions. Today, we continue the tradition as the world's premier decorative arts resource for distinguished private collectors and industry-leading designers.
From our vast collections to our curated gallery, we inspire our clients to discover the magic moment when classic style meets modern elegance.
Our current collection boasts over 10,000 extraordinary works from around the globe, with classic pieces dating from the 17th- to 21st-centuries, in addition to a trove of contemporary original designs and reproductions.
In 2015, we celebrated a significant expansion, with our curated services now offered at two new locations: a 9000-square-foot gallery and showroom in Manhattan, and a 55,000-square-foot building in nearby Long Island City, the permanent home to our extended collection.        
Staff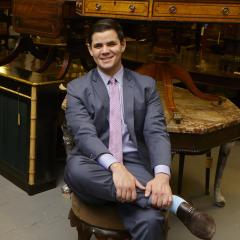 Jake Baer
Chief Executive Officer
Newel is a family company. The company, which was founded by Jake's great-grandfather Meyer Newman in 1939, began as a prop house, filling out the sets of Broadway productions. Rentals remained the primary offering of the company for some 30 years, before the second part of the business—the antiques and decorative-arts gallery—came into fruition in the 1970s as collectors began approaching Newman about selling some of his rarer or more valuable artifacts. When Jake Baer stepped into his role as CEO in 2016, he became the fourth in his family line to run the company. Jake, like his predecessors, grew up around the company and worked in a variety of supporting roles—doing stints in the shipping, carpentry, accounting, and sales departments—before taking the reins. For him, those early experiences growing up in the thick of the business still inform his vision today. -artnet 2017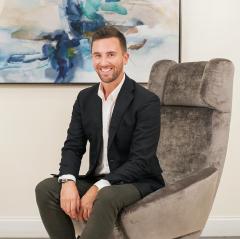 Kiel Wuellner
President - Sales and Acquisitions
Kiel Wuellner is a design industry veteran and the President of Sales and Acquisitions for Newel. Having studied historic preservation and photography in college, his well-established love of fine art, balance in decor, and historic spaces allowed for a seamless transition into the world of design. He has managed many high profile brand showrooms, overseen product and brand development, and served as Design Director for David Scott Interiors.