Pushkin Antiques
64 High Street
Kent TN11YB
England
44.759.559.5079
Member of the following market(s):
London

          "Pushkin Antiques is a leading antique retail brand that provides you with the most luxurious pieces of antique silverware you'll ever own.

Located in Tunbridge Wells, we have served customers in various continents, including Europe, Asia, North and South America. If you want to upgrade your home's aesthetics with rare art pieces, then Alex is the one to call.

When you think of luxurious interiors, think Pushkin Antiques. We are a leading European antique brand with a vision of helping you step up your style with exclusive art pieces. Want a home that speaks beauty and class? Contact us today.

Elegance re-imagined — that's our message at Pushkin Antiques. We offer a wide range of vintage and antique silverware that will aesthetically transform your space with a touch of elegance that will make you the envy of your peers."        
Staff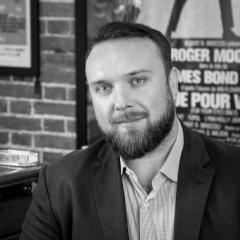 Alex Pushkin
Founder
If you didn't get the clue already, here's it; in twinkle lights, written in Sharpie on neon pink poster board — Pushkin Antiques is Alex's brainchild.

He's always been an antiques lover. Which means, if you challenge him to an Antiques Trivia, he will win. His B.A in Arts and Design only fueled that passion which has propelled Pushkin Antiques to its current apex.

Ever the workaholic, he spends his work-free hours working. He loves visiting museums and antique fairs, all the knowledge gathered from those trips combining to make him a visionary in the antiques scene.

When in doubt about 21st century acquisition of rare art pieces, Alex is the one to call. Alex is not just passionate about art, he's also a people person. He strives to create a wholesome working environment for everyone on the team, while providing exceptional customer service to all our patrons.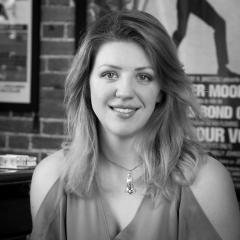 Olga Pushkin
Managing Director
As Managing Director, Olga wears many hats, including accounting, project management and physical operations.

She's the team's daredevil, because whatever we tend to shy away from, Olga takes it on like the Amazon she truly is. Equipped with a B.A in Management, an M.B.A from Bodø University of Norway and a lot of wit, Olga is the driving force behind our success.

When she's not managing the Pushkin team, she's at her other full-time job, being a tender, loving, and caring mom to her little adorable lovelings, Amelia and Leo.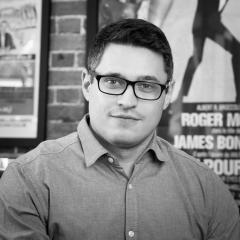 Dumitru Tira
Online Operations
Dumitru is our ultra-versatile Swiss Knife. And while 'operations' sounds sinister, Dumitru's role at Pushkin Antiques, is truly not.

He started his journey with Pushkin Antiques as a photographer, then he quickly progressed through the 'antique' ladder, taking over all digital operations including website management, videography, and logistics.

Dumitru managed to build a solid online presence and community for Pushkin Antiques in a short time. An internet connoisseur to the core, he's constantly seeking new and resourceful ways to expand our reach on the internet.

While he is not being the digital guru we need him to be, he travels, watches documentaries, and sharpens his culinary skills.